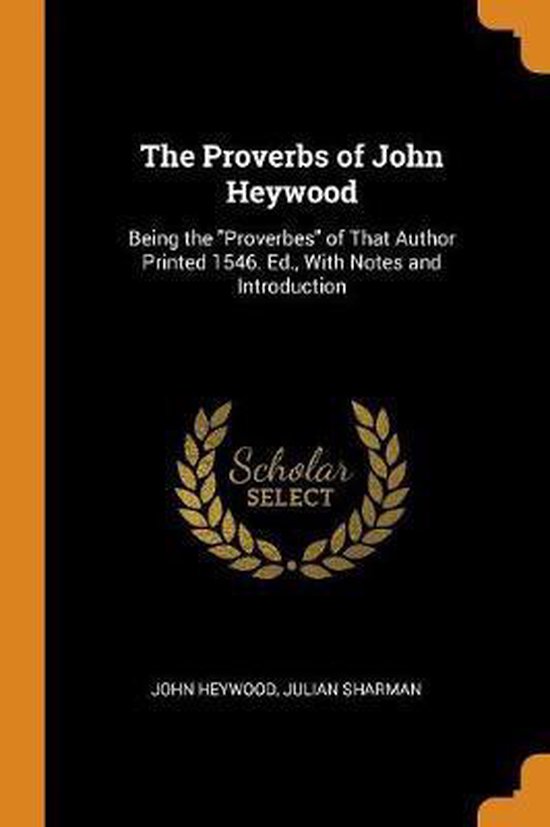 The Proverbs of John Heywood
Een oud Engels spreekwoord toegeschreven aan John Haywood (1546) maar heeft zijn wortels in de Bijbel.
Matthew 13:13, Jeremiah 5:21
John Heywood was een vooraanstaande hoveling in het Engelse Tudor en was in zijn tijd vooral bekend als toneelschrijver en muzikant. Hij was een favoriet aan de hoven van Henry VIII, Edward VI, Mary I en Elizabeth I, wat verrassend is gezien de veranderende religieuze loyaliteiten en de rechtlijnige wispelturigheid van de meeste Tudor-vorsten. Hij overleefde de tachtig zonder dat iemand 'met zijn hoofd' schreeuwde – hoewel hij op een gegeven moment werd veroordeeld tot ophanging, alleen om gratie te krijgen en vrij te lopen op het elfde uur.
De toneelstukken van Heywood zijn nu grotendeels vergeten en geen van zijn muziek overleeft. Het is als lexicograaf dat we hem nu het beste kennen en hij verzamelde en publiceerde verschillende uitgebreide spreuken en epigrammen die in Tudor Engeland werden gebruikt, waardoor latere geleerden een onschatbare bron kregen. In 1546 publiceerde hij de grootste en bekendste hiervan: een dialoog over de nomber als gevolg van alle prouerbes in de Engelse taal. De spreuken die het opsomt zijn verspreid in lange discursieve teksten in de vorm van rijmende coupletten.
Het boek was een van de eerste teksten die voortkwamen uit de Londense Fleet Street, die later het centrum van de Engelse krantenindustrie werd. Het frontispice vertelt ons dat het "was bedrukt in Londen in Fletestrete door Thomas Berthelet prynter aan de kynges hyghnesse".